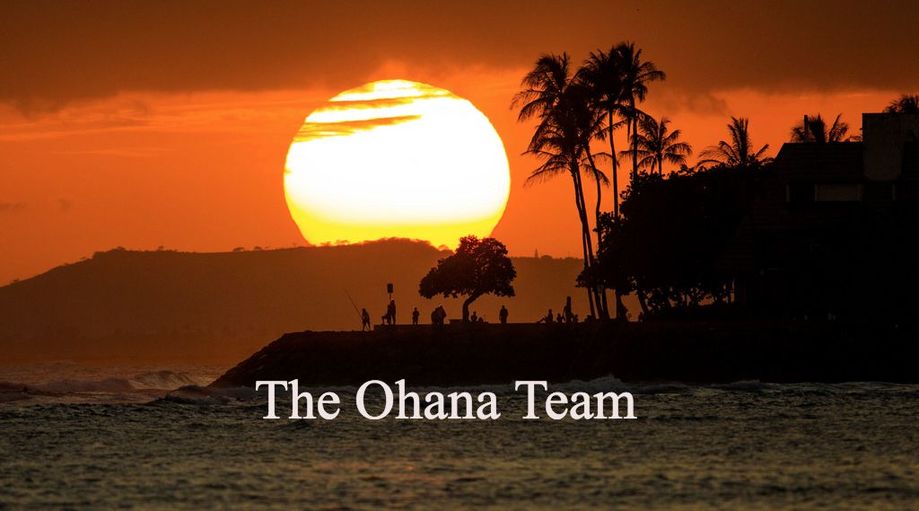 We are the right team to execute this business plan

Steve Chung

Founder, CEO

Steve's background consists of both entrepreneurial and large enterprise experience in Operations, Channel Partners, E Commerce, and Services.

Steve Chung, Founder and CEO has over 20 years of experience with Silicon Valley technology companies including Cisco, Intel and startup Comtech Labs. Steve built web platforms and tools to connect service partners, supply chains, logistics, sales CRM and e commerce solutions. Steve has an MPA from San Jose State University and an undergraduate degree from the University of Hawaii Manoa.

Duane Hutchings

COO

Duane Hutchings bring his 30 years experience in the technology industry. He has served as a design Engineer for both Amdahl Corporation and Mattson Technology. Most recently has had a 20 year tenure with Silicon Valley giant Cisco Systems where he has held Senior leadership roles in several aspects of the business including Critical Accounts, Customer Advocacy, Technical Operations, and Engineering. His most recent focus has been on the SMB (Small Medium Business) market needs where he has championed programs to bring intelligent business tools, support models, and best practices. Duane has worked with many of the world's top financial, business, educational, and government entities.


Scott Banachowski

CTO

Dr. Scott Banachowski, Technical Architect brings his software development experience from LinkedIn, Yahoo, Microsoft and Google. Scott received his undergraduate and Masters degree in Engineering at Harvey Mudd University, and his PH.D in Computer Science at University of California, Santa Cruz.


Yuki Streicher

Customer Success Manager


Yuki is a Cisco veteran in Customer Service, Technical Services, Sales Operations, and Human Resources. Yuki brings her expertise and passion to drive the right customer experience with Ohana's partners and small business users. Yuki earned her Bachelors Degree in Human Development from the University of California at Riverside.



Brad Arnold

IT Director


Cisco and Pulse Secure. Brad is a 20 year Cisco veteran as a Support Engineer, Program/Project Manager, and has a successful track record with business systems, tools, and automation in Cisco's Service Supply Chain. Brad also brings his experience in logistics, supply chain, distribution, inventory control, B2B, Oracle, vendor management, customer support, and operations.


Graham Brice

CFO


Graham is a CPA and has over 20 years of experience in Public Accounting, Corporate Finance and Operations. While at Cisco Systems for the last 14 years, Graham has held various management positions in Finance and Operations. Prior to Cisco, Graham was a controller with Nortel Networks and started his career in public accounting with Arthur Anderson in their audit and consulting departments, managing engagements in size from startup clients to fortune 100 telecommunication service providers.

Graham holds a Masters in Accounting and a Bachelors in Economics degree both from the University of North Carolina at Chapel Hill. He is a North Carolina Certified Public Accounting and currently maintains an active license.

---
Board of Directors
Randell Young


​Managing Partner,Venture Net Partners. Randell Young has previously served as chief financial officer for Web portals MedNets.com (acquired by MD Home) and TheGospel.com (acquired by Maxx International) and participated as a director and early-stage investor in numerous other projects including Telephony International, Inc., a joint telecom venture with Lucent Technologies (ALU); Vista Consolidated, Inc., a manufacturer of utility truck covers; Synodon, Inc. (SYD), developers of innovative pipeline surveillance technologies; the Orange County Blues Festival; Kingstone Media Group; Accuray (ARAY) and Okeanos Technologies.

Venture partners of note have included Seagate founder Al Shugart, Euro-America Partners, Jacques Vallée, Fred Adler, George (Jay) Keyworth, Copernic Technologies, ZLUH Partners, Michael Jay Solomon, Good Samaritan Health System, Health Advantage Ventures, Pacific Republic Capital, Fernando Quinonez Meza, H-Quotient, Lucent Technologies and The Marubeni Group.


George O'Meara


Former SVP, Cisco Service Sales Americas. Senior Vice President - Responsible for overall customer loyalty and satisfaction including technical (break/fix), advanced and professional services sales, channel, partners, Global Account Program, inside sales (new/renewal), field marketing / business operations, product management and customer support in Enterprise, Service Provider, Commercial, Public Sector and Federal segments in US & Canada.
• Grew the overall services and software business from $800M annually to nearly $5.5B in 2011
($1.2B in Professional Services, $4.3B in Technical Support & Software) delivering 65% gross
margin & 55% contribution margin

Chief Customer Officer, Q2E
Board Member, Cloudify

Brian Nelson


​Entrepreneur, CEO Value Commerce, Sido Net. Brian NelsonCo-Founder, President & Chief Executive Officer
Brian has been building companies and working in Japan since 1988. As the CEO of ValueCommerce (TSE: 2491) since 2001, a Japanese internet advertising start up, Brian took the company public in July 2006. Prior to the IPO, Brian negotiated with Yahoo! Japan, which led to Yahoo! Japan purchasing 49.71% of ValueCommerce stock for 10.9 billion JPY in cash in April of 2005; which was the first TOB of a private Japanese company to date. Brian is a member of the Japanese Business Association (Keizai Doyukai) for over a decade, and has worked on various task forces and government projects to improve innovation and entrepreneurship in the U.S. and Japan. Brian has positions on the boards of other organizations in Japan and abroad, and helps with charities in both countries.

---
Executive Advisors

Craig Nakamura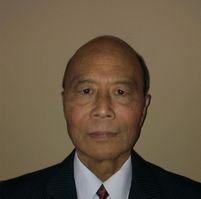 EXECUTIVE BUSINESS MENTOR AND TECHNOLOGIST with proven success at providing an accurate view of the future—and how to get there—for major companies such as Cisco Systems, Amdahl Corporation, and Pacific Bell (now AT&T). Craig has a rare ability to eliminate clutter and identify key questions, best-case solutions, and effective strategies for top-level executives to achieve their business goals.

A technologist by training, with technical skills that span multiple system and network technologies (including hands-on experience in all phases of data center management and software programming), Craig is adept at translating business goals into information systems solutions. He also offers in-depth expertise in Finance, R&D, Procurement, Sales, and Consulting.

Craig is well-versed in most information technology (IT) and Quality methodologies and processes. He has developed and implemented leading edge as well as mainstream quality-systems and processes.